Raise Them the Right Way With Fydl
Focus on their Health, Social Obedience & an Everlasting Companionship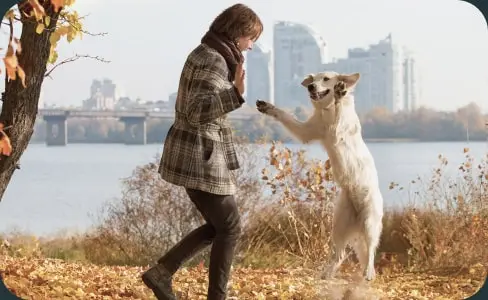 Smart Collar
Pups have high energy which leads to loss of focus, hindering training and causing unruly behaviors. Fydl smart collar measures calorie expenditure, offering energy level insights and control suggestions.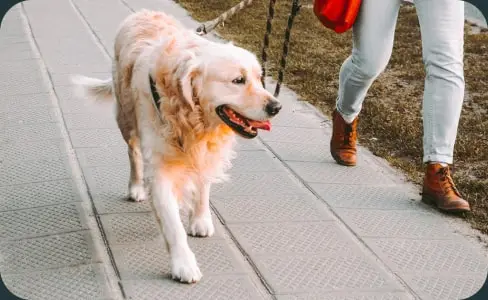 1-1 Training Sessions
Each dog learns at its own pace. Our trainers understand these aspects and personalise the plan to adjust to your dogs learning speed. Bond with your pet one step at a time in the comfort of your home.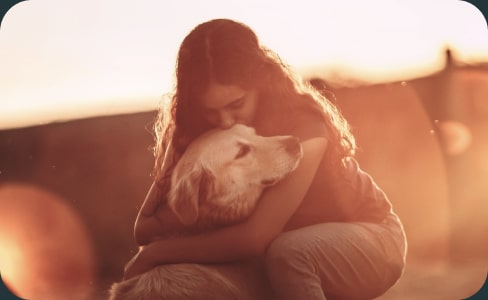 Relation based training
This method builds strong bonds through positive reinforcement and effective communication. It utilizes operant conditioning for behavior modification, enhancing companionship and well-being.
Train with fydl
From trust to obedience. Slowly but surely
We've specially designed programs for each breed and age too, tailored to their needs and personalities too.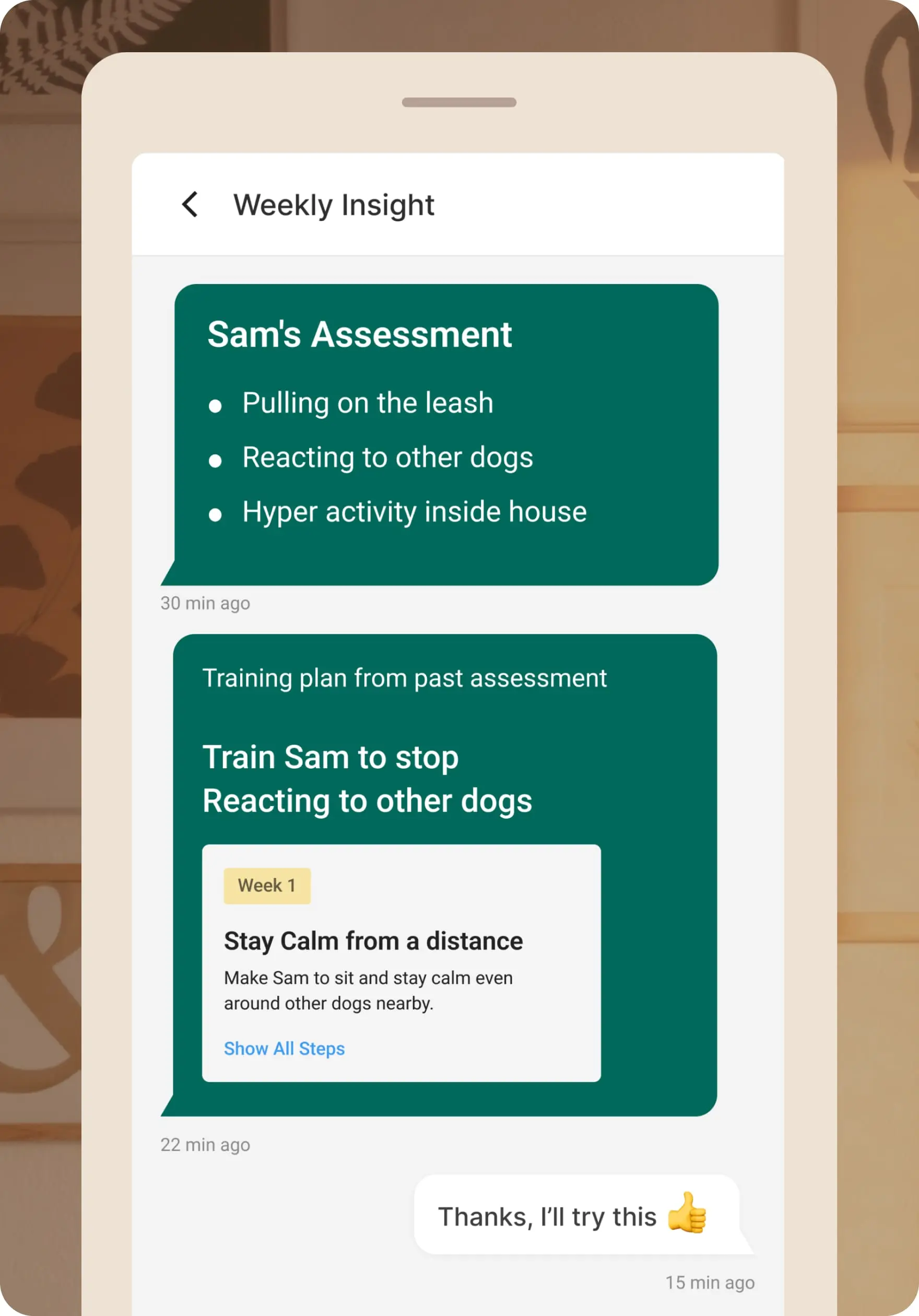 Personalized training plan, based on the pup's strengths & weakness
Some pups are motivated for food while some are driven by toys. Some pull on the leash, some react to other dogs while some are extremely confident and outgoing. Our expert trainers will help you to understand your pet better and help you to effortlessly manage your dog in any situation be it in a street or a crowded cafe.
Pee and poop training
Learning house manners
Leashed walking
Seperation anxiety
Controlling aggression and fear towards other dogs
Staying calmer in cars, cafes and when meeting strangers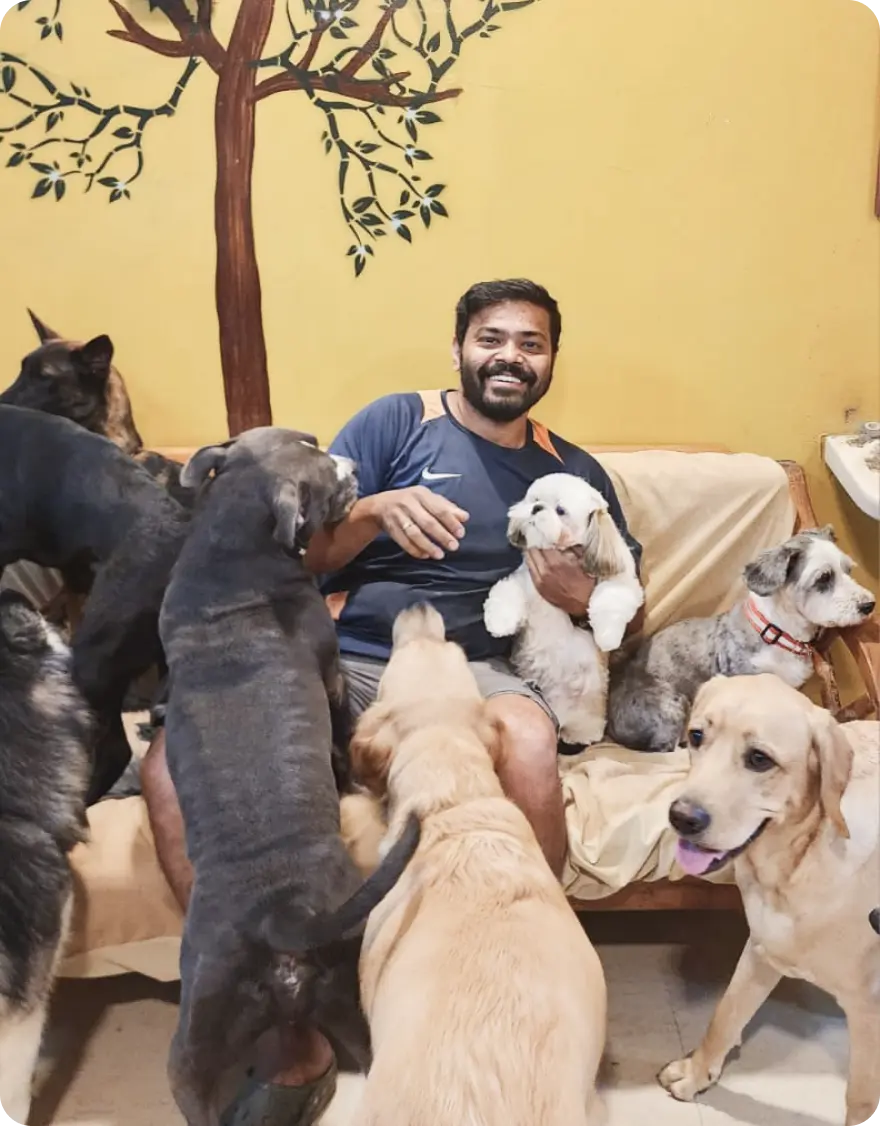 Learn from the best trainer in Bangalore
Prakash Mohanta, a former techie at IBM, has transformed his love for dogs into a successful career as a dog trainer. With experience in handling highly aggressive dogs and nurturing trust-based learning in puppies, he provides personalized training ensuring happy and well-behaved canine companions.
1 on 1 traning sessions
Byte sized lessons
Constant support and follow ups
Positive relationship based training method
Fydl Smart Collar
A tired dog is a happy dog
600 data points per second, Machine Learning on the Edge and a Long Lasting Battery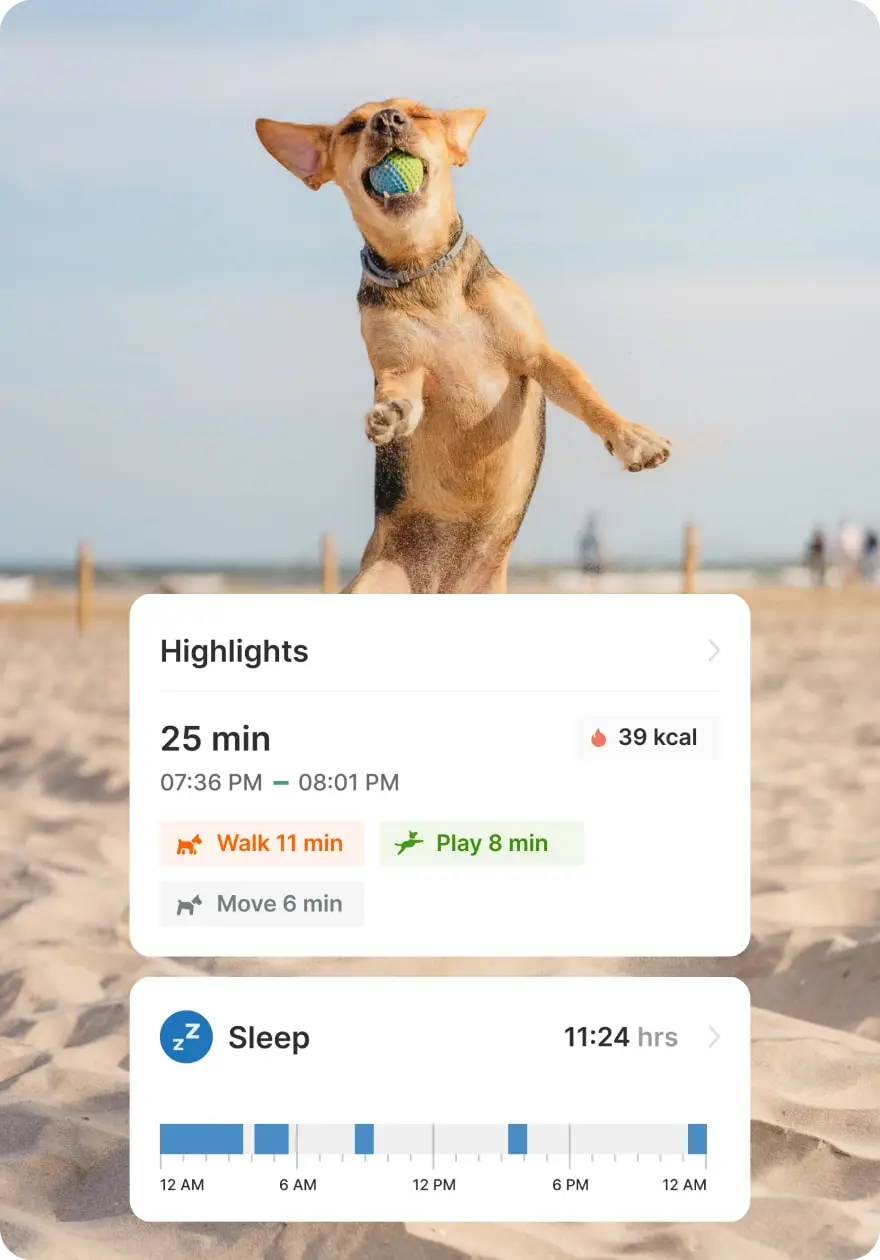 Walk, Play, Sleep Monitored 24x7
Equipped with high accuracy 3D motion sensors, the Fydl Smart Collar works 24/7 to monitor your pet's movements without missing a beat. Helps you monitor & improve
Keep them healthy with personalised fitness goals
Know every detail of their day with a 24 hour timeline
Receive daily expert suggestions to keep them calm and healthy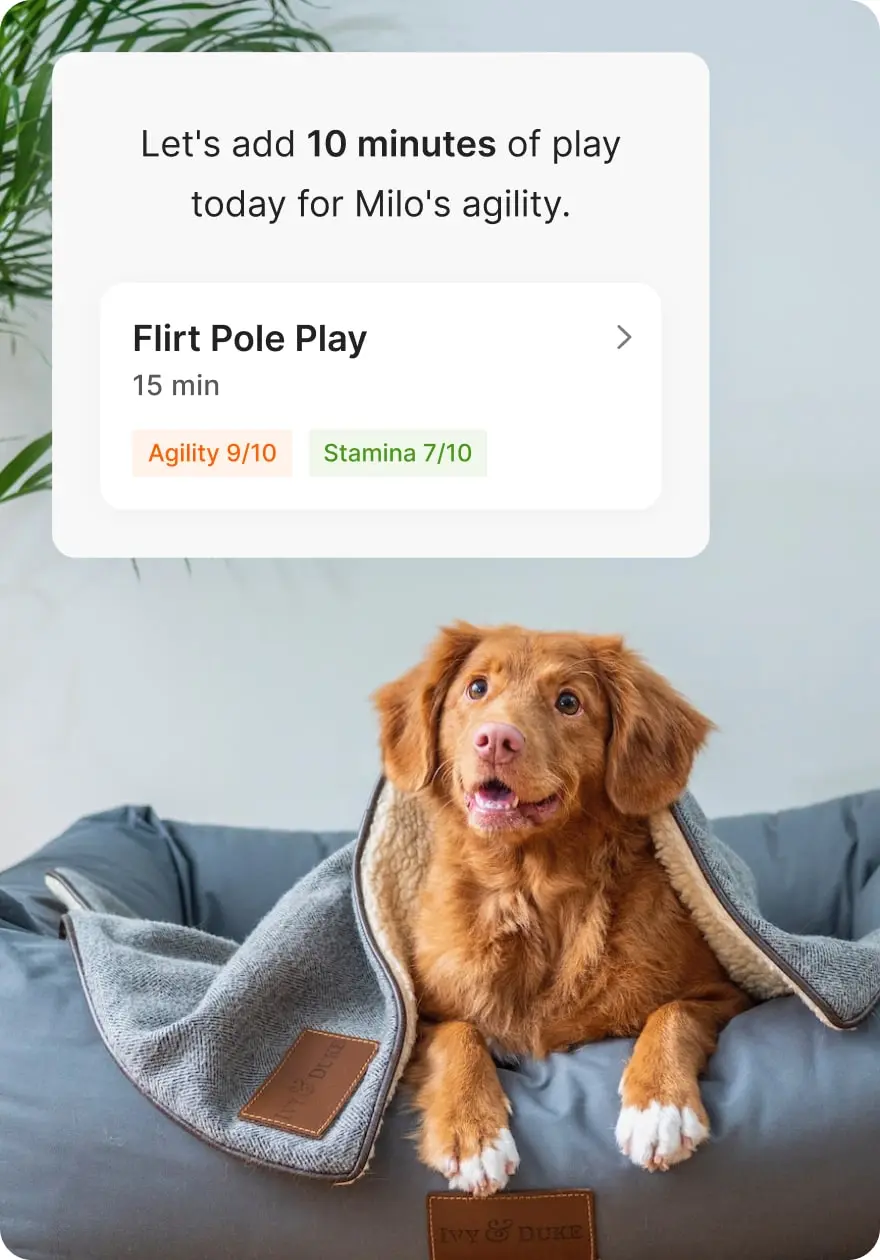 Training the parent is 60%, training the pup is 40%
The parent should know exactly why their pup behaves a certain way and what is the correct approach to correct or appreciate a behaviour.
Without this, no training will be effective
Lessons on Fydl App explaining why & how
Learn when and how to appreciate a good action
Learn the right way to correct without hurting them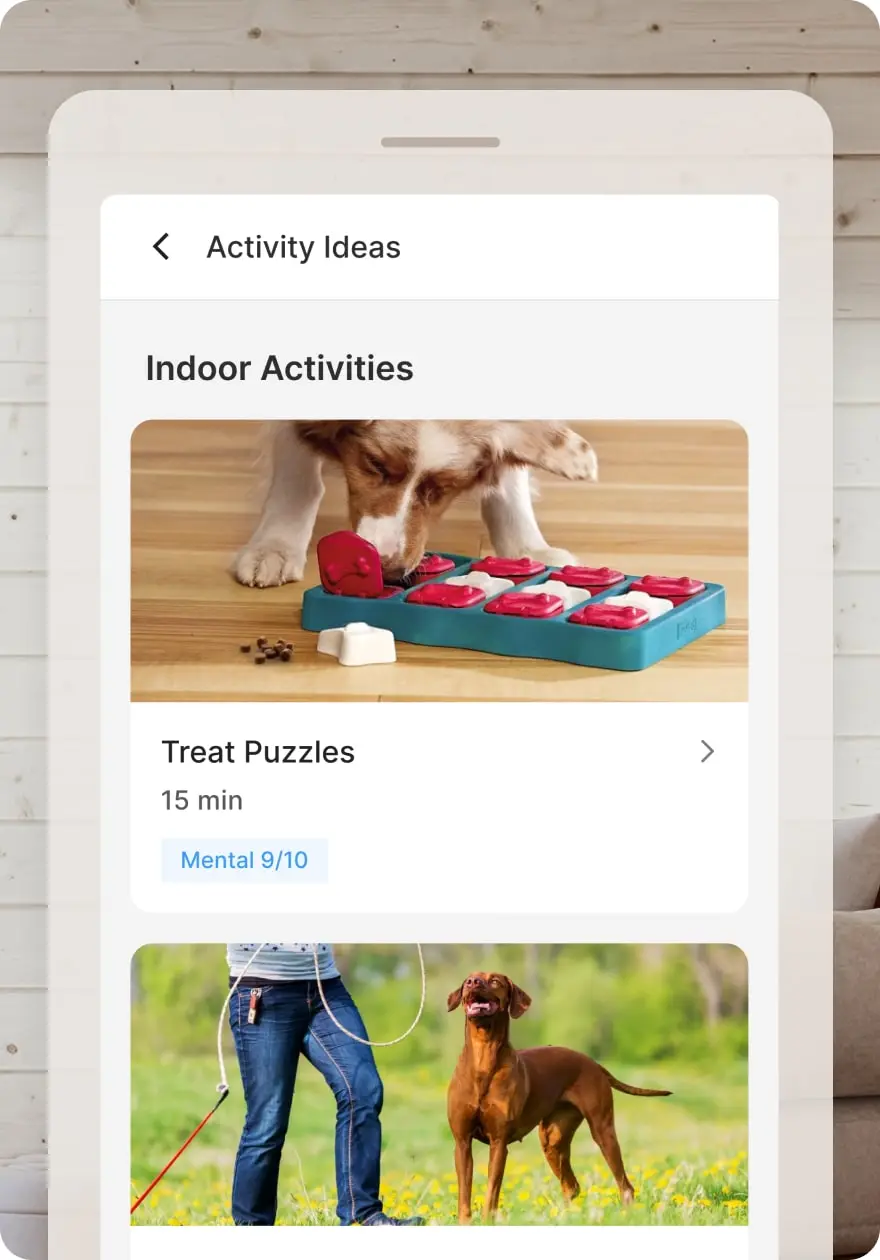 15 mins everyday instead of 3 hours on Sunday
Fydl App gives you daily training tasks based on your pup's progress. Small durations daily help register the training in the pup's mind
Daily training exercise in App
Progress Tracker in App
Ensures Repition & Consistency
All that, and more..
Well thought features that will ease your pet-parenting journey
Walk & Play Time Reminders
Dogs remember routines, we ensure they are never kept waiting.
Daily Training Reinforcements
Reinforce trainings with reminders. Without repetition, they're ineffective.
Weekly Socialization Sessions
Help them get used to meeting other dogs and avoid reacting negatively.
The fydl way
Raise Them Like a Parent, Not an Owner
At Fydl, we promote a balanced approach to pet parenting that incorporates exercise, training, and affection. Our goal is for every pet parent to have a well-behaved and closely bonded dog that they can confidently take anywhere.
We encourage the principles of "Tire them, Train them, Love them, but don't spoil them," meaning that we should engage with our pets in all meaningful ways, but not let a lack of engagement lead to an obese, unsocial, or disobedient dog. If that happens, what could have been a fun experience can become a stressful one.
Dogs grow in stages, just like human kids, and our course of action and engagement methods should change accordingly. Up to 2.5 to 3 months, they mostly don't need much effort from parents. But beyond that, we have to be attentive to their needs. Especially for larger breeds, their growing body starts generating more energy that they can spend by themselves inside a house. They start developing instincts like a prey drive or protectiveness of food or family. It's our job to ensure they are regularly socialized, to teach them to be calm when needed, and at the same time, encourage them to be lively and active when the situation allows. This requires an extensive, personalized plan.
As pet parents ourselves, we went through these phases firsthand, met numerous experts, and after raising a dog, we realized that every pet parent goes through these phases but most are oblivious to the changes and needs of their pets. Ignorance leads most to believe that their pet's nature is fixed and unchangeable. We realized that this could change, but only if we could show pet parents the right way.
There are two things we thought could help parents - understanding their dog's physical energy needs and conditioning their mind; so they become more bonded to their parents, and their instincts don't take over their mind, becoming their default nature. This was the idea behind Fydl.
Read More

Excited to Try?
Book our free trial session now
Join our exclusive training program for pet parents in Bangalore, India.
Work with our experts for personalized guidance and support to create a tailored plan for your pet.
Let us help your fur-kid become a well-trained and bonded part of your family.