Raise Them the Right Way With Fydl
Focus on their Health, Social Obedience & an Everlasting Companionship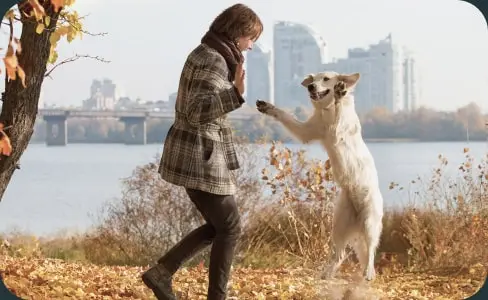 Fulfill Their Energy Needs
Tiring dogs out through physical and mental activities helps release energy, avoid distractions & train better.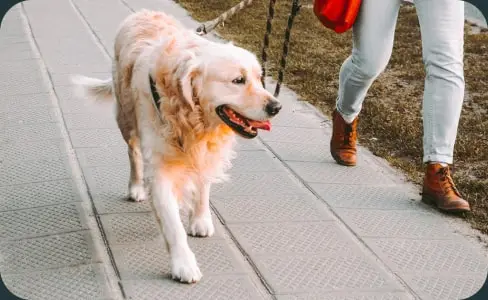 Train for a Social Life
Prepare them to be confident and behaved wherever you take them - Cafes, parks or resorts.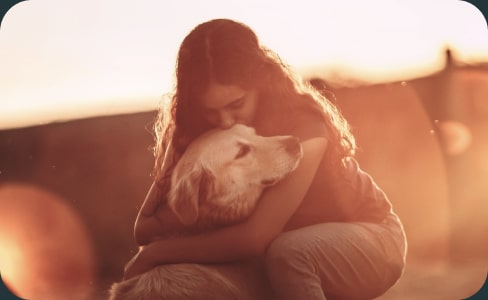 Work on Bonding for Life
Spend time daily, train together, show affection, and be consistent in care to bond with them.
Fydl Activity Monitor
If you can't measure it, you can't improve it.
600 data points per second, Machine Learning on the Edge and a Long Lasting Battery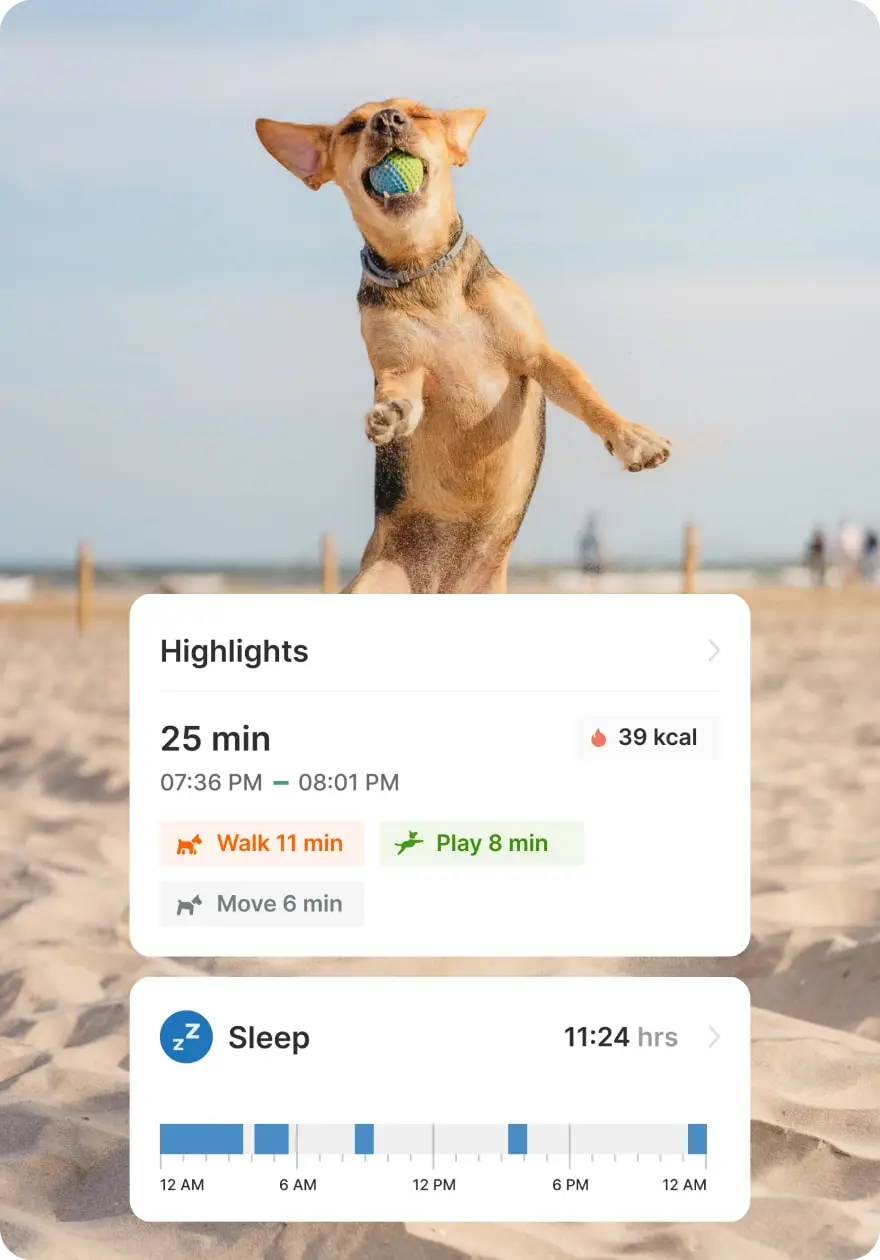 Walk, Play, Sleep Monitored 24x7
Equipped with high accuracy 3D motion sensors, the Fydl Smart Collar works 24/7 to monitor your pet's movements without missing a beat. Helps you monitor & improve
Automatic detection of walks & play sessions
Energy graph to detect effectiveness of sessions
Track sleep and spot anomalies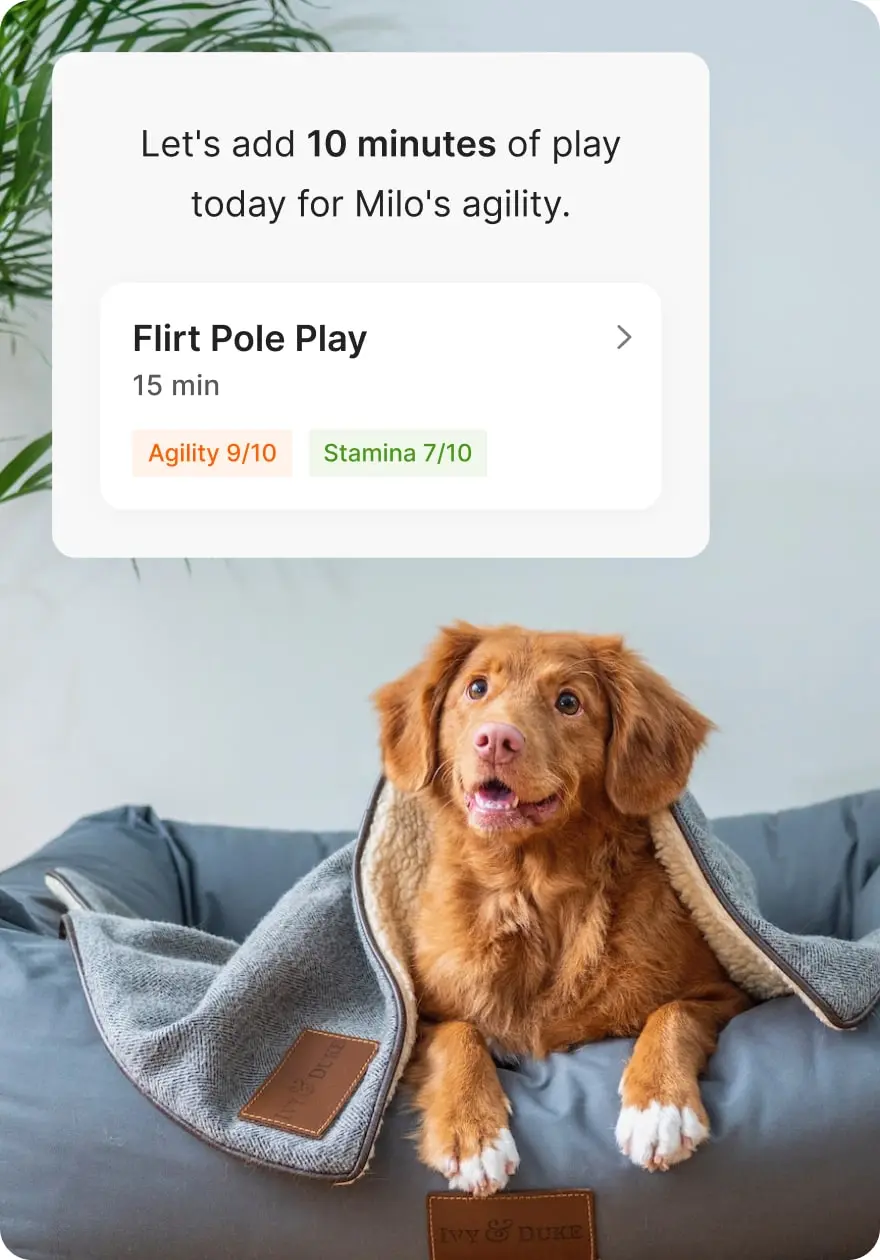 Goals to ensure they get what's needed
Custom goals ensure that your furkid gets the appropriate amount and type of exercise for their breed, age, and individual needs. A healthy dog needs between 30 to 120 mins of physical exercise and mentally stimulating interaction every day. A 30 minute walk might not be sufficient.
Personalized goals based on your current routine
Ensure a balance of walk & play
Reminders & Alerts for Time Consistency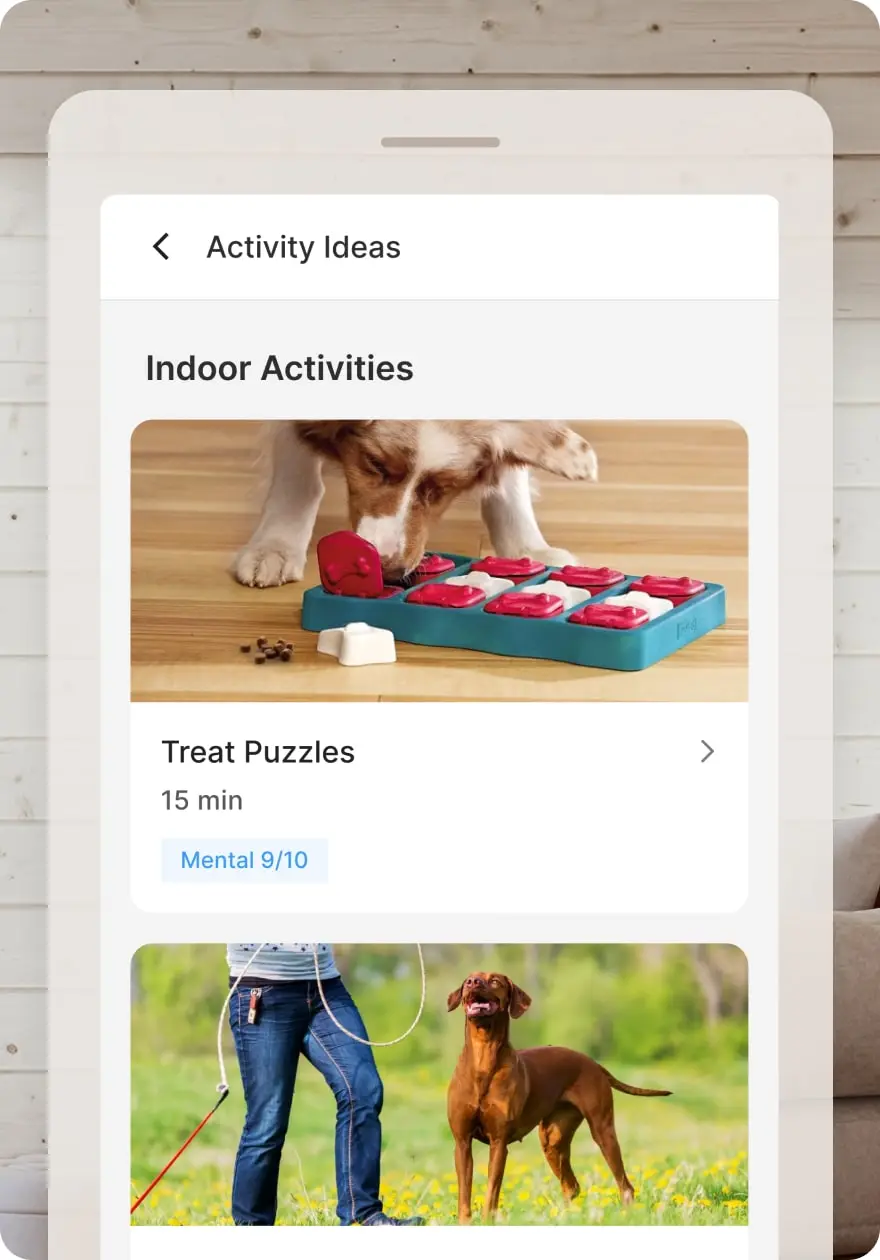 Busy Day? 30+ indoor ideas to meet their goals
Don't let a busy day affect your pet's health. Access our indoor engagement ideas to fulfill their energy needs effortlessly.
Simple DIY ideas to put their energy to use
Personalized considering dog's temperament
Train with fydl
From trust to obedience. Slowly but surely
We've specially designed programs for each breed and age too, tailored to their needs and personalities too.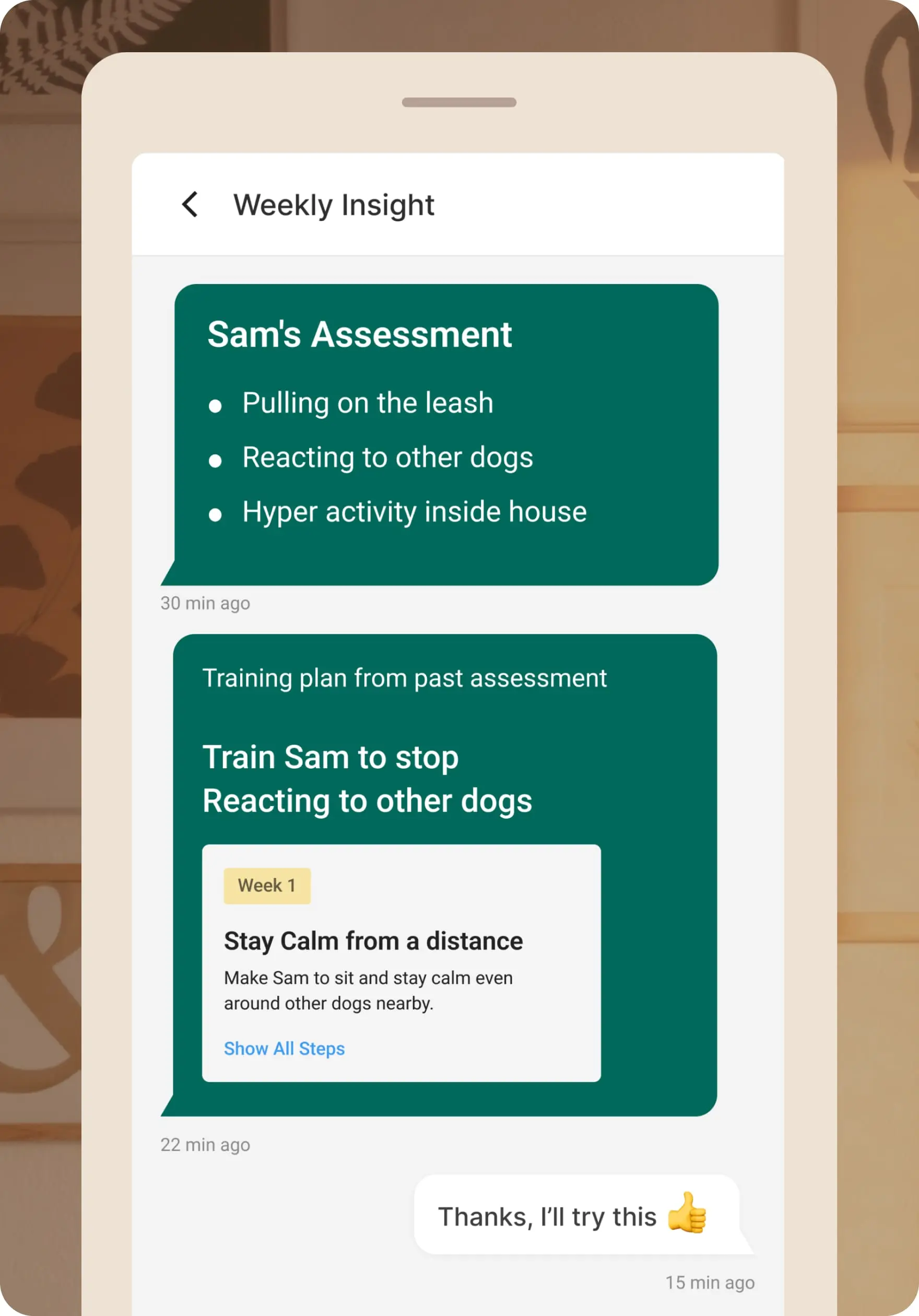 Personalized training plan, based on the pup's strengths & weakness
Some pull on the leash, some react to other dogs while some are extremely confident and outgoing. Fydl assesses each pet and creates a plan that uses their strengths to work on their weaknesses
Work to avoid / correct behaviour issues
Work on their anxieties and fears
Planned at a pace that works for your pet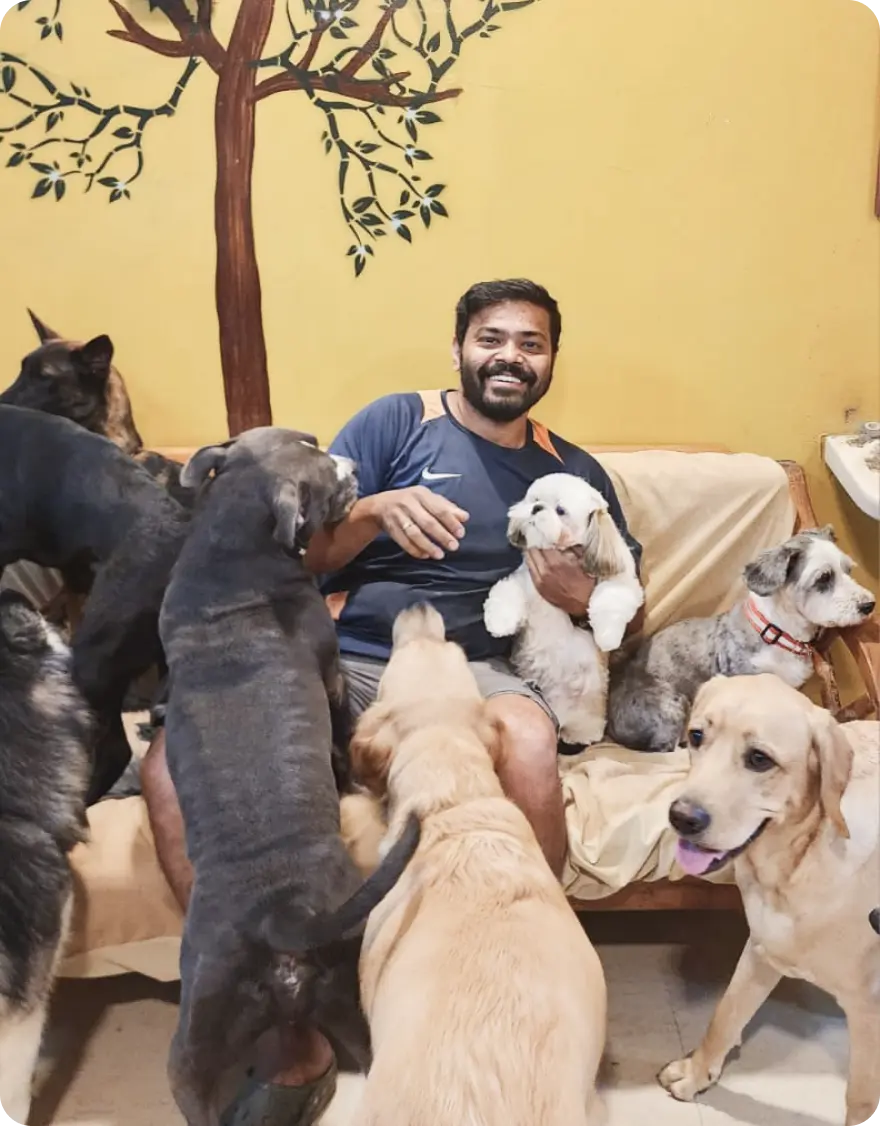 Trainer on call & chat
Your fydl coach will be available on call and chat to answer your questions, and lessons will be communicated to you via video calls at your convenience.
Ask questions to coach 24x7
Lessons on video call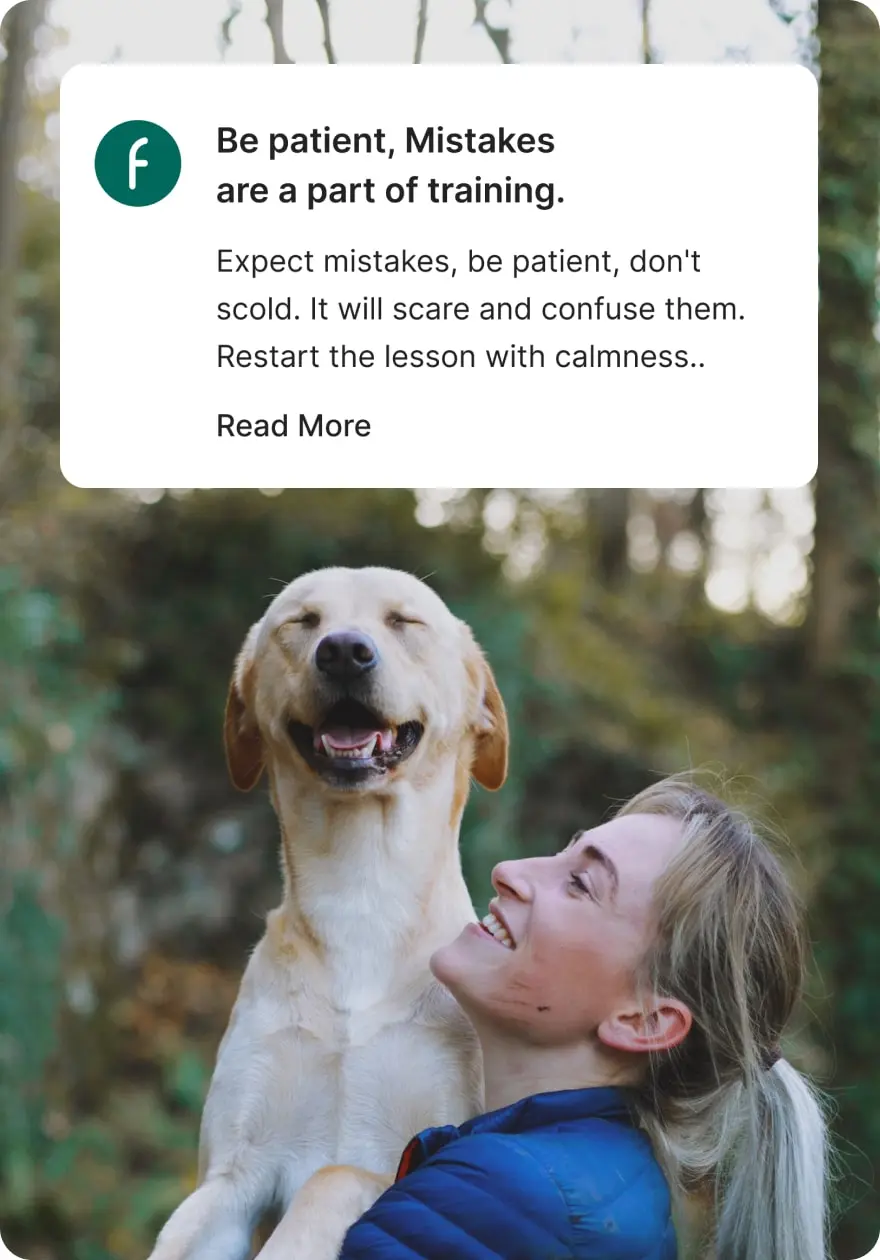 Fydl Trains you to bond, Obedience will follow
Lessons that teach you why they behave in a certain way, how to appreciate a good behavior and the best approach to correct an undesired behavior. A strong bond is what ensures that they will look up to us when they are nervous, insecure or scared.
Learn to understand them before you interact
Learn when and how to appreciate a good action
Learn the right way to correct without hurting them
All that, and more..
Well thought features that will ease your pet-parenting journey
Walk & Play Time Reminders
Dogs remember routines, we ensure they are never kept waiting.
Daily Training Reinforcements
Reinforce trainings with reminders. Without repetition, they're ineffective.
Weekly Socialization Sessions
Help them get used to meeting other dogs and avoid reacting negatively.
The fydl way
Raise Them Like a Parent, Not an Owner
At Fydl, we promote a balanced approach to pet parenting that incorporates exercise, training, and affection. Our goal is for every pet parent to have a well-behaved and closely bonded dog that they can confidently take anywhere.
We encourage the principles of "Tire them, Train them, Love them, but don't spoil them," meaning that we should engage with our pets in all meaningful ways, but not let a lack of engagement lead to an obese, unsocial, or disobedient dog. If that happens, what could have been a fun experience can become a stressful one.
Dogs grow in stages, just like human kids, and our course of action and engagement methods should change accordingly. Up to 2.5 to 3 months, they mostly don't need much effort from parents. But beyond that, we have to be attentive to their needs. Especially for larger breeds, their growing body starts generating more energy that they can spend by themselves inside a house. They start developing instincts like a prey drive or protectiveness of food or family. It's our job to ensure they are regularly socialized, to teach them to be calm when needed, and at the same time, encourage them to be lively and active when the situation allows. This requires an extensive, personalized plan.
As pet parents ourselves, we went through these phases firsthand, met numerous experts, and after raising a dog, we realized that every pet parent goes through these phases but most are oblivious to the changes and needs of their pets. Ignorance leads most to believe that their pet's nature is fixed and unchangeable. We realized that this could change, but only if we could show pet parents the right way.
There are two things we thought could help parents - understanding their dog's physical energy needs and conditioning their mind; so they become more bonded to their parents, and their instincts don't take over their mind, becoming their default nature. This was the idea behind Fydl.
Read More

Excited to Try?
Join Our Beta Program
Join our exclusive beta program for pet parents in Bangalore, India.
Work with our experts for personalized guidance and support to create a tailored plan for your pet.
Let us help your fur-kid become a well-trained and bonded part of your family.